Cornerstone Counseling Services, LLC
1849 Lamar Ave
Paris, TX 75460
(903)-401-5311 (OFFICE)
(903)-401-5312 (FAX)
Stuart Schuhmann, LCSW
Stuart Schuhmann graduated from Texas A&M-Commerce and began practicing in 2011. Stuart works in the Northeastern Texas and Southeastern Oklahoma region. He currently holds a Clinical Social Work license (LCSW) on both Texas and Oklahoma. He has completed the Batter's Intervention Program in Oklahoma. Stuart has also been trained by EMDRIA to address trauma related issues like PTSD. He assists clients struggling with issues involving anxiety, depression, mood/personality disorders, trauma and PTSD. He accepts clients of all ages and works with individuals, couples and groups. Stuart's philosophy is based on unconditional positive regard and meeting the client where they are. His career in the business world helps him better understand the stresses and struggles related to dealing with daily issues. He has an easy-going style with a passion with helping his clients work towards a purpose driven life.
---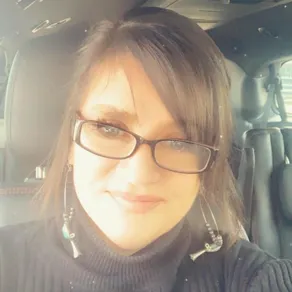 Amy Foster, LPC-Student Intern, New Programs Director, Drug Testing Director
Amy is a graduate of Paris Junior College and Texas A&M University-Commerce. She served in Texas and Oklahoma as a teacher for many years. In 2009 while teaching in Oklahoma, she began working as a Behavioral Health Rehabilitation Specialist for a local counseling agency. In 2010, she left her teaching career and began working for them as Program Director for after-school programs. In 2012, she and her father, Steven Foster, opened Cornerstone Counseling Service where she has served as Chief Operations Officer, New Programs Director, and Drug Testing Director. Amy is also certified in DOT and non-DOT Drug and Alcohol Testing, is a DOT Qualified Specimen Collector Trainer, as well as a Breath Alcohol Technician Instructor. She is currently working on her Master's Degree in Clinical Mental Health Counseling through Lamar University in Beaumont, Texas.
---
Jordan Clipson-Dobbs, LMFT
Jordan received her Bachelor of Science in Family Studies and Human Services with a minor in Conflict Analysis/Trauma studies and certificate in Conflict Resolution from Kansas State University. She then went on to earn her Masters of Science in Human Development Family Science, Marriage and Family Therapy from Oklahoma State University and is a Licensed Marriage and Family Therapy Associate in the State of Texas.
Her favorite aspect of being a therapist is the privilege to sit with people of diverse backgrounds and life circumstances and find healing. Jordan enjoys working with a wide variety of issues such as anxiety & depression, OCD, trauma, self-esteem, infertility, foster care/adoption, Autism Spectrum Disorder, LGBTQ+ issues, etc. Jordan has extensive training and experience in working with couples to navigate the challenges of a relationship, specifically in the areas of finances, intimacy, pre-marital counseling, divorce/discernment and stepfamily formation.
---